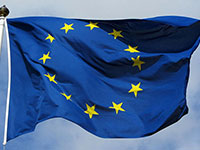 As you probably know, the customs procedure for goods produced and shipped from the EU will no longer be applied. Goods will be freely receive and send from their warehouse based on invoices and delivery notes, except in the case where you will work on goods originating in third countries, which comes from a customs warehouse.
Abolition of customs procedures is not the complete abolition of reporting the Croatian Customs Administration. All the goods you are buying or selling in or out of the EU, which is not subject to customs duties, you will be obliged to provide Intrastat reports. These reports are to be supplied monthly to the Customs Administration. It is a statistical reporting movement of goods, and you can find more information on http://www.dzs.hr/Hrv/Intrastat/intrastat.htm.
The way of reporting content is very similar to customs procedures and all goods must get HS codes, similarly determines the statistical value of the goods (previously it was a customs basis), included additional costs associated with parity, etc.
KOGRA Ltd, provides Intrastat service as well. Our staff are trained to deal with Intrastat, and equipped with the necessary equipment, software and everything else necessary to carry out these activities.