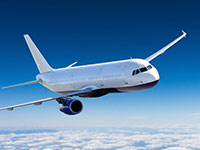 In collaboration with our partner company Adria Agent Ltd we will arrange air shipments of imports or exports to any destination in the world.
The system of electronic monitoring shipments within Adria Agent system will allow you to have all information about where your shipment is and when you can expect its delivery.
Your shipment of air transport will be shipped proven and quality airlines such as Lufthansa, Austrian Airlines, Turkish Airlines, Qatar Air, China Airlines, DHL and many others of which we are authorized to issue the air waybill.